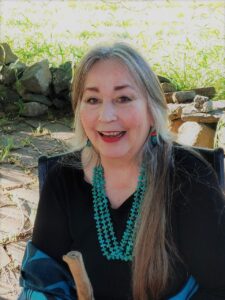 Family Systems Constellation provides a transformational walk for those who are ready to live in the flow of love, life, health and prosperity. 
Family Systems Constellation reveals those places where one suffers out of loyalty to the challenges, wounds and fears of the past in the system. Being disconnected from our lineage, land and stories, many modern souls are searching for the inclusion which is so often found in a simple movement in the Circle.
In addition to Family Systems Constellation as developed by Bert Hellinger, this insightful work has extended to include solutions for other systems: Organizational Systems, Natural and Environmental Systems, Community Systems, and the method has also provided understanding for interrelationships in social and political dynamics.
Francesca Mason Boring, a bicultural woman enrolled with the Western  Shoshone Tribe, facilitates Family, Human & Natural Systems Constellation  & Constellation as Ceremony as transformational work.   Author, international facilitator, teacher, and lecturer,  working with universal indigenous fields in family constellation she has supported development of constellation as ceremony, community constellations, and nature constellations.  Walking with the ancestors, Francesca introduces respect, and the incorporation of ancient healing wisdom traditions and ritual in life and systems constellation.
Although Family Constellation may be therapeutic, this indigenous woman does not present it as therapy.  She describes this method as "one of the most profoundly beautiful healing paths that can be taken. This work, for me, is an extension  of ceremony, a road of indigenous healing."